VW ID. AERO Sedan Coming to Boulder, Colorado

2023 VW ID. AERO Electric MEB Sedan in Boulder, CO
Another exciting addition has been announced for the upcoming lineup of Volkswagen electric vehicles.  The 2023 ID. AERO is a spacious sedan concept that will provide the features you expect from VW, with the impressive efficiency of the modular electric vehicle (MEB) platform.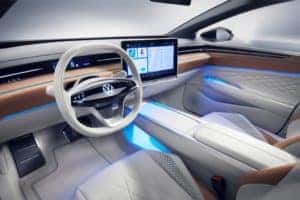 PERFORMANCE
You can depend on this vehicle to provide efficient performance that won't disappoint.  It is expected to be powered by an electric motor that will produce about 275 horsepower.  It should provide about a 300-mile estimated range.  There may also be an all-wheel drive (AWD) version with an additional electric motor to provide a total of 355 horsepower.
TECHNOLOGY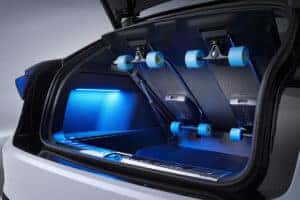 Of course, this innovative sedan will feature an exciting variety of features.  You will be able to control many of them from the 15.6-inch touchscreen.  Staying updated on important information will be easy since much of it will be displayed on the windshield.  Enjoying your surroundings will also be easy, thanks to the panoramic glass roof.  It is expected to have one section that can slide and tilt to allow an open-air feel, too.  Even entering the vehicle will take an innovative new direction.  The concept vehicle includes touchpads on the doors to open them.

VOLKSWAGEN ID. AERO COMING TO BOULDER, COLORADO
The all-new VW ID. AERO sedan, built on the innovative MEB platform, is currently a concept expected to be in production in 2023.  Emich Volkswagen of Boulder will provide information on our website when we are taking orders for this amazing electric sedan. If you would like more information on this incredible vehicle or to learn more about the MEB platform, please CONTACT US today and let one of our Volkswagen experts provide you with answers.