Local Boulder Driving School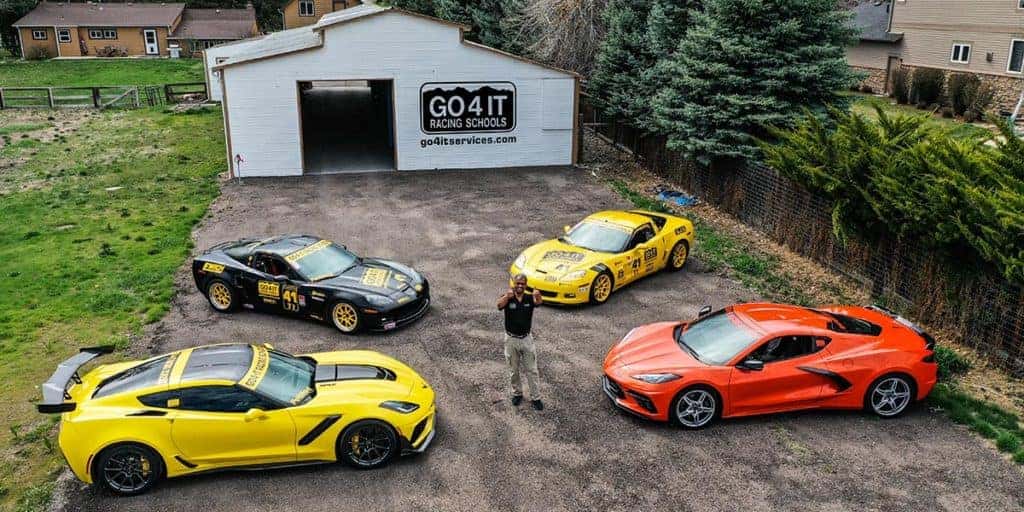 Emich Automotive Group is proud to sponsor Michael Pettiford, owner of Go 4 It Racing Schools.  Michael races several classes in SCCA, MRA, and other regional and national classes.  He also helps us out during our twice-yearly track days at High Plains Raceway!
All driving schools are not created the same! Learn to drive from one of the best all-around motorcycle and car driving instructors in the country. Michael Pettiford, owner of GO 4 IT Services, has trained thousands of students to drive cars, motorcycles, trucks, trailers, RVs, and ATVs. If you need a basic driving class to get your drivers license, all the way up to your SCCA or MRA Road Racing License, driving instructor Michael Pettiford is the person to go to. Nobody has more divisional national championships in SCCA history – 51!
In 1985, Michael Pettiford started GO 4 IT Services, Inc., because he was not satisfied with the quality of the programs available through regular schools. Our mission is to be the best in quality private instruction for cars, motorcycles, trucks, and RVs. GO 4 IT Services takes safety and performance to a higher standard, and teaches the techniques that the top drivers in the nation are doing. This driving school teaches people the sequence, step by step, that allows them to be better prepared for emergencies, and to avoid all accidents. Over the years, Michael has been successful at racing cars, motorcycles, trucks, and ATVs, and has designed a program governed by the laws of physics, not merely what is required by law as a minimum standard.